Corporate Profile
We, Showa Jushi Kogyo Co., Ltd., has consistently served as a contract manufacturer of injection-molded articles since its foundation in 1962. We continue seeking technological innovation in injection molding and blow molding that are the core technologies in plastic manufacturing, and set our corporate principle to keep growing through day-to-day work at the center of the business management in order to fit into the future environmental society. We further intend to grow our business, centering on containers that meet the social needs into the future.

We would also like to develop into the business sphere closely connected to the society, such as environment and safe food business, in addition to the industrial technology by taking the advantage of our expertise.

I cordially ask for your continued patronage.



Masashi Suzuki
President,
Showa Jushi Kogyo Co., Ltd.
Corporate name
Showa Jushi Kogyo Co., Ltd.
Location
9444 Sakaki, Sakaki-machi, Hanishina-gun, Nagano Prefecture 389-0601 Japan
Tel. +81-268-82-2417
Fax. +81-268-82-7871
e-mail info@showajushi.co.jp
Startup
1960
Foundation
1962
Capital fund
20,000,000. JPY
Representative
Masashi Suzuki,
President and Representative Director
Employees
52
Bankers
Hachijuni Bank, Nagano Credit Bank, and Mitsui-Sumitomo Bank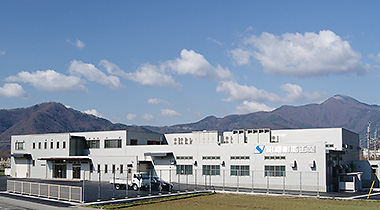 Overseas base (Vietnam)
Corporate name
SHOWA JUSHI VIETNAM CO., LTD
Address
Binh Xuyen Industrial Park,
Huong Canh Town,Binh Xuyen,
Vinh Phuc,Vietnam
TEL
(+84)-2113.555.588/589
FAX
(+84)-2113.555.590
Established
2019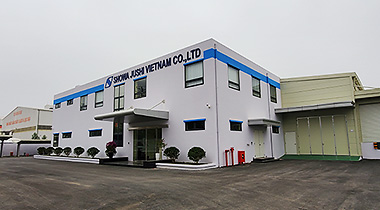 Corporate history
Oct. 1960

Business started up with a capital of JPY 1 mil. at 6352 Sakaki Town
Manufactured cups for Sanraku Ocean whisky with a 40 t injection molding machine

Nov. 1962

A corporate name changed to Showa Jushi Kogyo Co., Ltd. with a capital JPY 3 mil., becoming a limited company
Accepted orders from Japan Monopoly Corporation for salt outlet, increased molding machines by 4 units

1963

Started manufacturing consumer equipment for export
Implemented a 350 t molding machine

1964

Set up a molding and assembling line for oil pumps and sprays

1965

Started co-research on the holder for infusion solution with Morishita Pharmaceutical Co., Ltd.
Submitted an Industrial Model application

May. 1970

Increased the capital to JPY 3.6 mil.
Moved to the location of 6573-2 Sakaki Town
Contracted to manufacture containers for cosmetics and health food

May. 1972

Capital increased to JPY 4.32 mil.
An exclusive plant to produce infusion solution holders was built
Automated line was developed in cooperation with STAR SEIKI Co., Ltd.
Hot stamping process started

May. 1974

Capital stock, JPY 6.48 mil.
Completed the automated exclusive line for the transfusion holders

May. 1980

Capital stock, JPY 12.5 mil. 
Applied for a new Industrial Model on transfusion holders
Approved contents
Expanded the inspection line

May. 1988

Capital stock, JPY 18. mil.

Aug. 1990

Capital stock, JPY 20. mil.

1991

Implemented Class 10,000 clean booth

1995

Started manufacturing and exporting the metal mold for fishing reels

1999

Started accepting orders of medical apparatus components

2001

Built an additional Class 10,000 clean room
Started accepting orders of laboratory parts

Dec. 2006

Obtained a license of General Medical Manufacturer under Pharmaceutical Affairs Act.

Oct. 2007

Built an additional exclusive line for medical apparatuses

Apr. 2008

Acquired a factory site of 1700-tsubo (approx. 56.10 a)

Jan. 2009

Built a large warehouse

Apr. 2010

Moved to a new factory site with extensive clean facilities

Mar. 2012

Acquired the quality management system certificate, ISO9001:2008
Implemented solar panels, starting solar energy generation
Opened a plants test plant

Mar. 2015
Second Clean Room Class 100,000 Plant opened
2019
Subsidiary in Hanoi, Vietnam established
Oct. 2019
Registered in the "Nagano Prefecture SDGs Promotion Companies"
Access Map
Zoom
●
Approx. 5 min. by car from Sakaki I.C. of Joshin-etsu EPWY
●
Approx. 20 min. by taxi from Ueda Sta. of Hokuriku Shinkansen
●
Approx. 3 min. by taxi from Sakaki Sta. of Shinano Railway