Showa Jushi Kogyo continues to be innovative in pursuit of producing newest things at all times.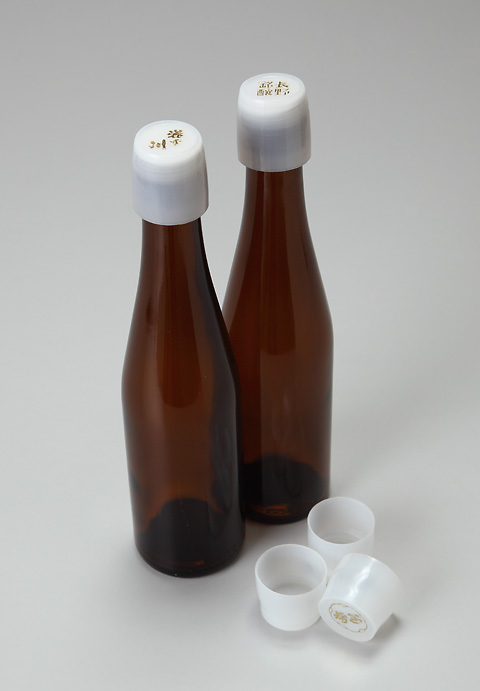 Our business started with a cup for a sake bottle.
Sake sold in a tiny bottle often had a little plastic cup on its cap in old days in Japan. Showa Jushi Kogyo started its business with the production of this tiny cup. If counted, we were making 300 different labeled cups at our factory including the process of engraving brand marks on the top surface.
After a while, we took onto the production of medical items which were shied away by other companies in the same industry as it was considered difficult. This turning point allowed our business sphere to expand into the plastic products such as medical and cosmetic containers.
In those days precision manufacturing attracted attention as lucky adventurers of a time, but Showa Jushi Kogyo looked toward something "not disappearing", plastic containers, and established our corporate identity.
Be innovative at all times.
With the main pillar already established in our production, plastic containers, we are looking toward new spheres in manufacturing, while taking on various new challenges as a company.
"No time like the present"
We lost no time to place the epoch-making solar panels on our building roof-tops. This is the first step forward to become an energy and environmentally friendly corporation.
We, Showa Jushi Kogyo Co., Ltd., will pursue business activities even more focused on environment by making the best use of our expertise in manufacturing industry to contribute even further to the society and environment.