Showa Jushi Kogyo continues to be innovative in pursuit of producing newest things at all times.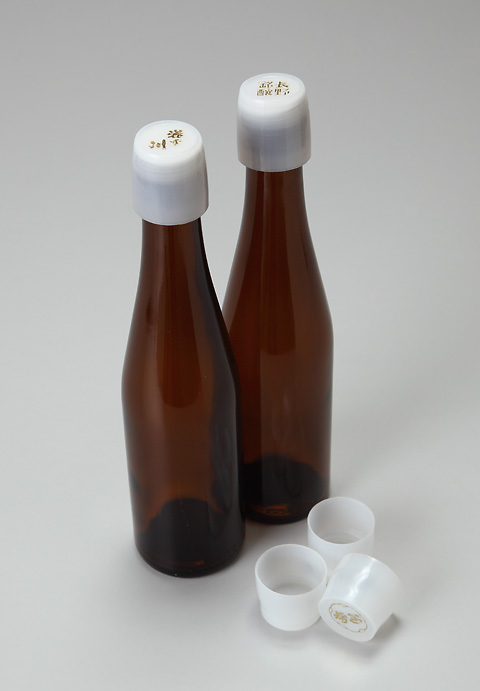 Our business started with a cup for a sake bottle.
Sake sold in a tiny bottle often had a little plastic cup on its cap in old days in Japan. Showa Jushi Kogyo started its business with the production of this tiny cup. If counted, we were making 300 different labeled cups at our factory including the process of engraving brand marks on the top surface.
After a while, we took onto the production of medical items which were shied away by other companies in the same industry as it was considered difficult. This turning point allowed our business sphere to expand into the plastic products such as medical and cosmetic containers.
In those days precision manufacturing attracted attention as lucky adventurers of a time, but Showa Jushi Kogyo looked toward something "not disappearing", plastic containers, and established our corporate identity.
Be innovative at all times.
With the main pillar already established in our production, plastic containers, we are looking toward new spheres in manufacturing, while taking on various new challenges as a company.
"No time like the present"
We set solar panels on our building rooftops, which now generate 100kw power, as part of our focus efforts from 2012 to 2018 as an "energy-saving and environmentally friendly company"
We further started addressing SDGs in 2019.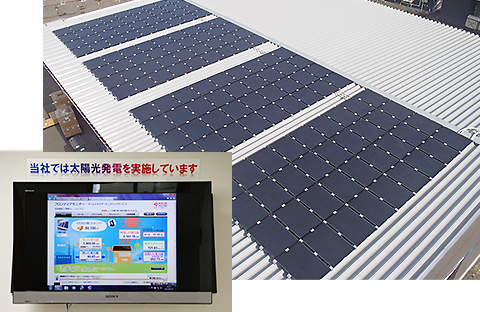 Measures for SDGs
SDGs, comprised of 17 goals and 169 targets, are the objectives set by the United Nations to develop a sustainable society. For the realization of the sustainable society, efforts addressing SDGs are being widely conducted across the globe.
Our company was registered in the Nagano Prefecture SDGs Promotion Companies in October 2019.
We also tackle these goals by looking into more environmentally friendly raw materials, promoting energy saving with the implementation of solar power, and reducing paper by facilitating Information Technology.
We will continue promoting awareness of SDGs throughout our company by which each of us in oneness further tackle SDGs. Thus, we are committed to making ourselves to be a company that contributes to the society and environment.